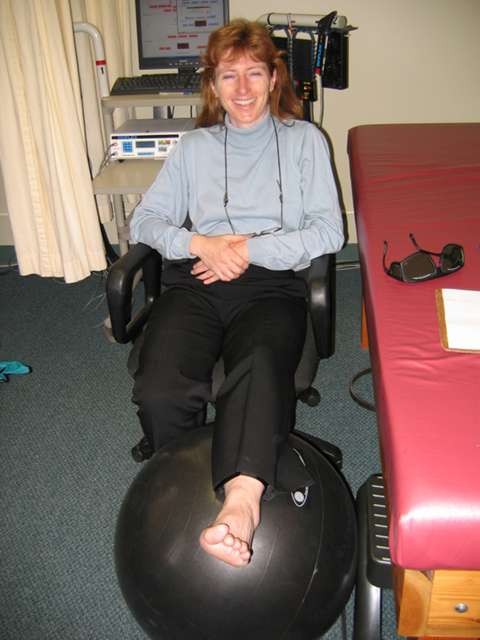 "I believe I developed plantar fasciitis from doing one-legged stability exercises, part of a summer squash training camp. I had symptoms of sore heel pad, with gradual tightening in my calf muscle. Massage helped to relieve the tightness, but did not alleviate the heel pad pain. It was also difficult to take the first steps upon rising in the morning.
I saw an ad in Impact magazine, advertising Low Intensity Laser Therapy. After 3 sessions, I began to notice a difference. I no longer experienced shooting pains in the foot. It was also not as difficult to take those first steps in the morning. I participated in other activities while undergoing treatment. Playing squash was the one activity that exacerbated the problem. After the 5th treatment, I played a game. I was able to play an hour without pain! There was gradual tightening and some discomfort, but I iced the affected area.
After the 8th treatment, I played 2 games over a 3 day span. Again, no pain or discomfort while playing and the affected area was iced after each game. The morning after each game, I was mobile upon getting out of bed. Now the challenge will be to maintain this state. I believe that will happen with icing and stretching.
I'm pleased with the results and the time frame it took to reach this point."
Jo-Anne M.