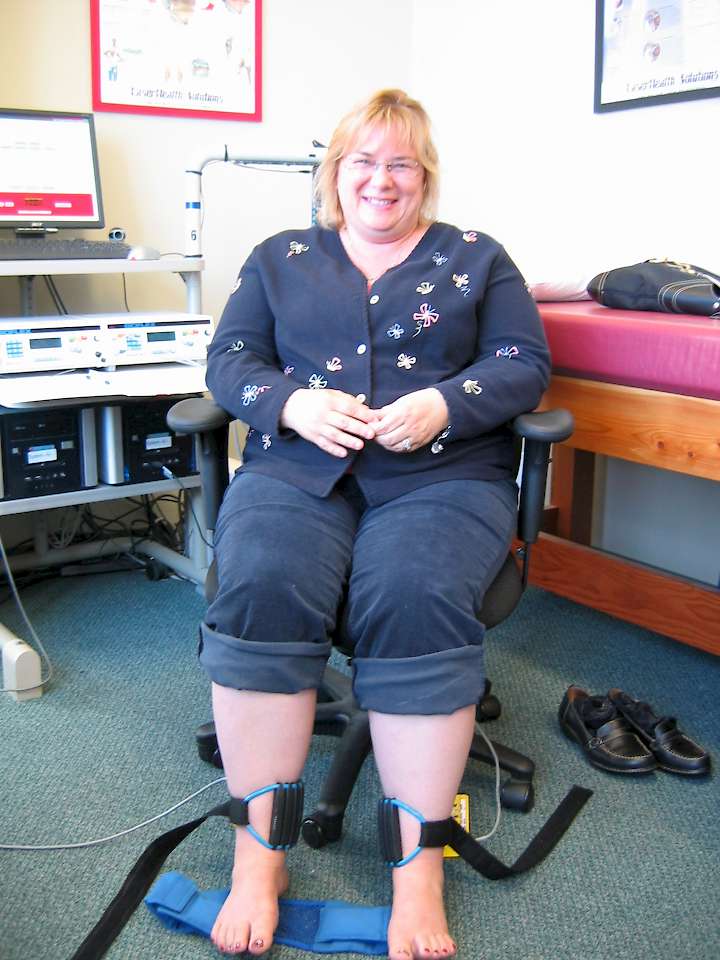 "After living with pain in my feet and heels for years, with what I thought was plantar fasciitis, I decided that prior to my trip to Scotland I had better try and do something to help heal my feet. I had heard that Laser Therapy was helpful for this condition and after reading an ad in the newspaper for LaserHealth® Solutions I decided to try it.
Living with foot and heel pain that at times made me question if my feet would be able to support me when I stood up, was getting increasingly worse. I learned from my initial visit that it was not only plantar fasciitis, but also tendonitis that was causing my pain. My treatment plan saw me doing 2 or 3 treatments a week for a total of 10. After about the 6th treatment I began to see an improvement, less pain in my heels upon rising and definitely less pain in my feet and heels when walking long distances. My trip to Scotland fell after the 9th treatment and I was able to spend 2 weeks walking and sightseeing without pain. What a joy, after spending years with nagging foot and heel pain that certainly limited me at times.
From my first visit to LHS it was evident that this was a knowledgeable, friendly staffs that were truly there to help people. From the initial consult to the weekly treatments the staff were professional, friendly (always remembering my name and popping into the room to say hi) and fun to be around. It was clear that each staff member enjoyed their work and truly believed in the healing power of the laser treatments.
Thank you LaserHealth® Solutions for helping me to be rid of my foot pain! I look forward to many long walks in the future. And Yes Blaine, I will continue to stretch, stretch, stretch!"
Donna L.