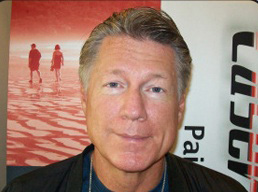 "Although not diagnosed until my initial assessment at LaserHealth® Solutions, my plantar fasciitis had flared up on an irregular basis for some time, particularly while we vacationed during the summer and I was walking in bare feet.
The pain in my left heel, primarily evident in the mornings, definitely slowed me down on the walk to the "biffy" from our campsite, with some really close calls!
My wife and I noticed a number of service providers recommending Laser Therapy for treatment of plantar fasciitis when we attended the PNE this year. A few days after that, I read an ad in our local paper for LaserHealth® Solutions. I jumped on the net,checked out their website and was impressed enough to phone the local clinic at the Panorama Village Shopping Centre for an assessment appointment.
Suffice to say, my being impressed initially was nothing compared to the results after their recommended ten treatments. My response to being asked what percentage of improvement had been achieved was 95% only because 100% seems too much like perfection!
So the results speak for themselves, but I do want to commend Dr Rob and his staff for their exemplary customer service ...great people skills, obvious technical competence, my goodness; a sense of humour and my favourite; I was called by my first name by everyone from the moment I entered the office. I felt welcome and was respected as a client / patient.
As I receive my "walking" papers from laser treatment, I can only provide my enthusiastic recommendation for others who have similar conditions.
Cheers, thanks very much !!"
Wayne